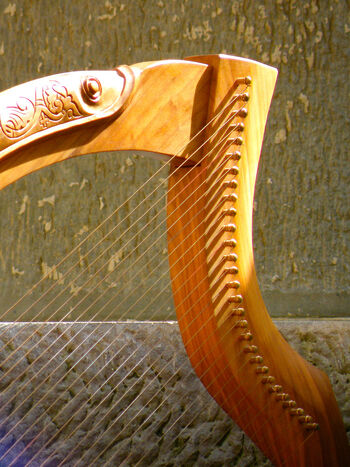 Players new to wire-strung harps are often daunted by the lack of colored strings for Cs and Fs, as is common in many other types of harps. This can make playing and tuning orientation difficult, if not downright challenging. The presence of red strings for Cs and blue or black strings for Fs is subliminally comforting for those who are used to them.
This article needs more information. Can you help contribute?
References
Edit
Note about this article. Some of this content has been copy-pasted from Peggy Coates' website dorveille.com The website has disappeared, but the content remains on the internet archives. Attempts have been made to get in touch with the original author, but have been unfruitful. Should Peggy come across this content, please get in touch with @harpwiki!