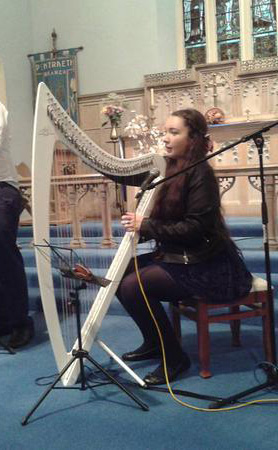 Like electric guitars, electric harps are based on their acoustic originals. There are both solid-body and hollow body electro-acoustic models available. True electric harps have a solid body versus a hollow body electro-acoustic harp, which can be played either acoustically or electronically. A true electric solid-body harp cannot be played acoustically since it has no hollow soundbox, and must be amplified when played.
This page needs more content! Can you help contribute?
Further Reading
Edit
Ad blocker interference detected!
Wikia is a free-to-use site that makes money from advertising. We have a modified experience for viewers using ad blockers

Wikia is not accessible if you've made further modifications. Remove the custom ad blocker rule(s) and the page will load as expected.